Regular price
$27.00
Sale price
$27.00
Unit price
per
Sale
Fully Booked
View full details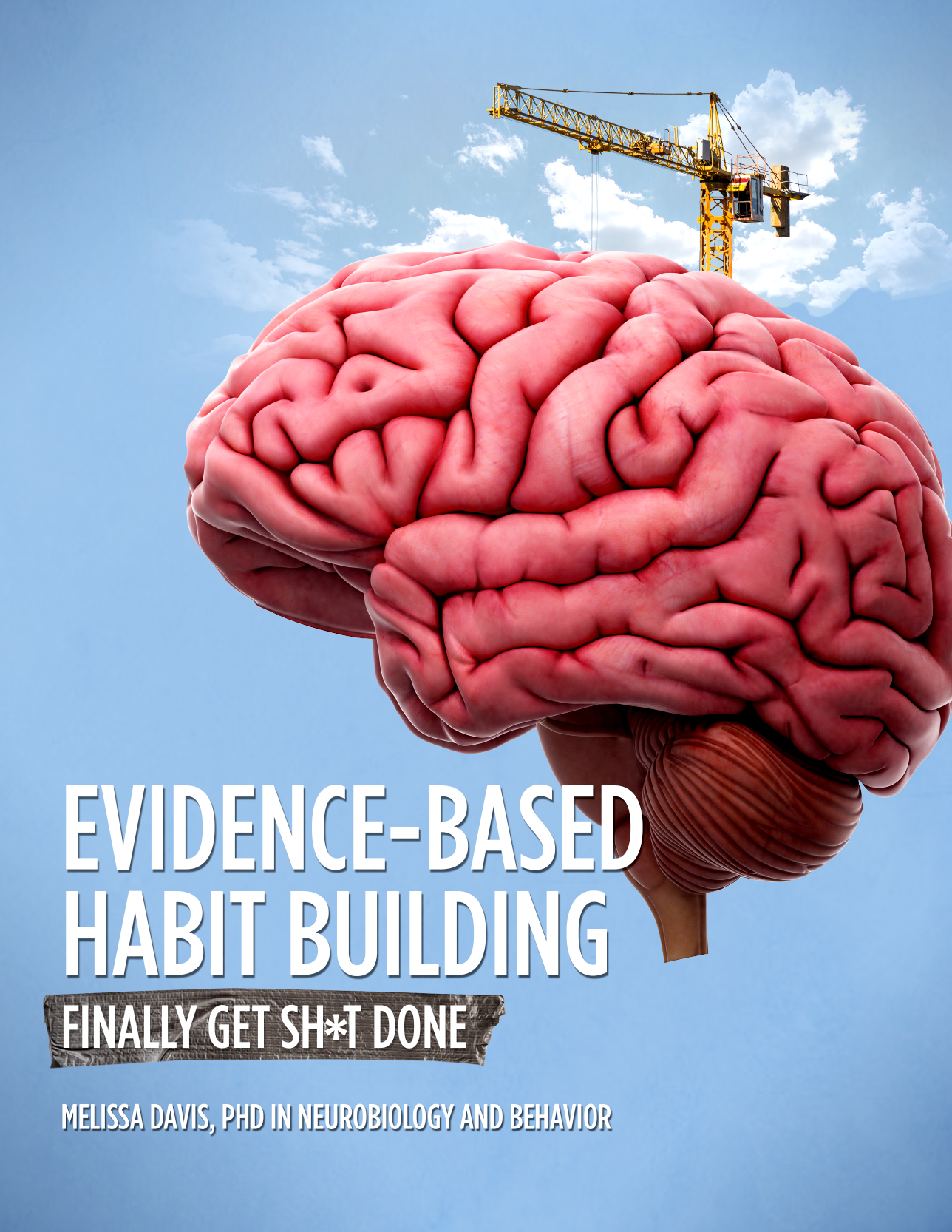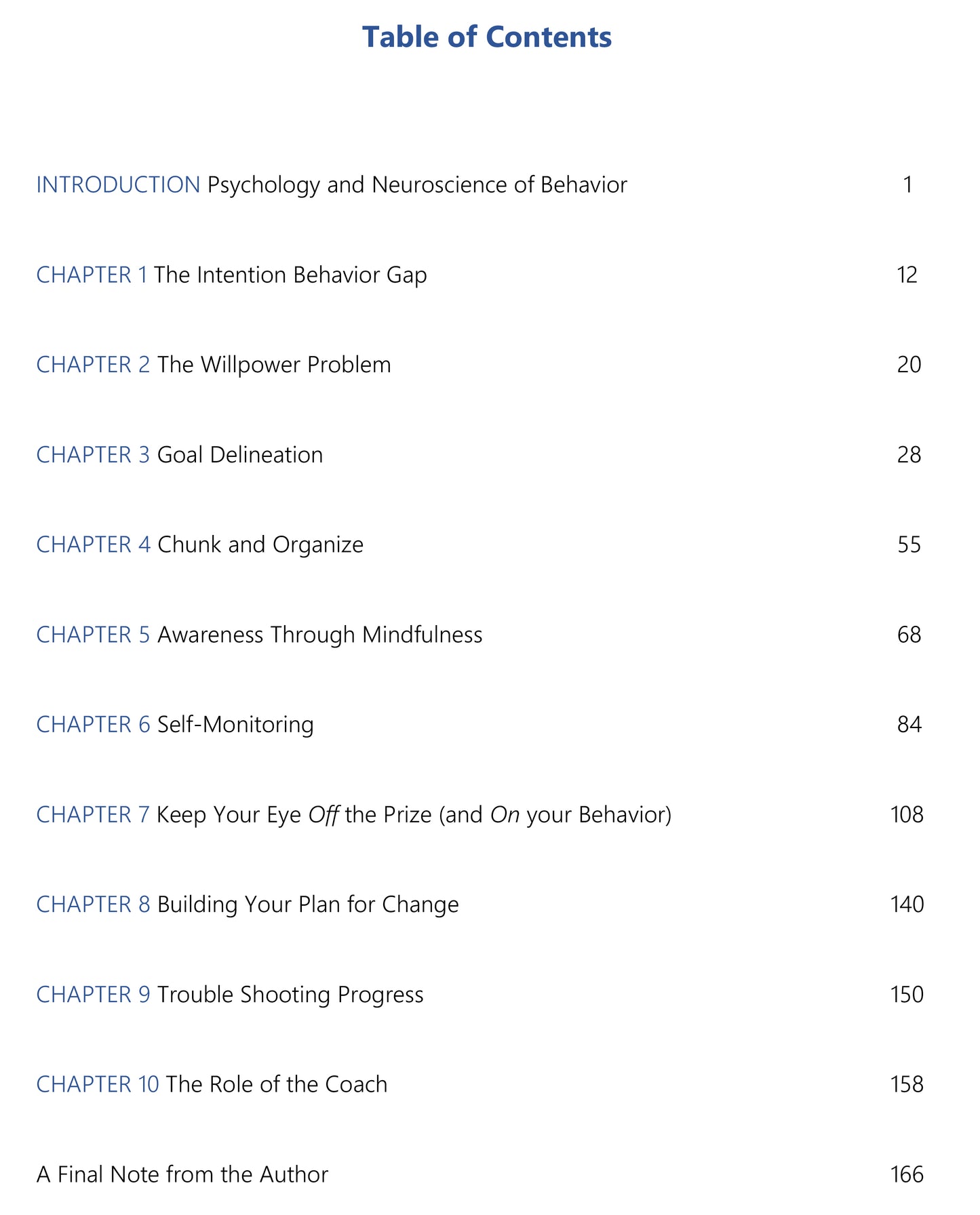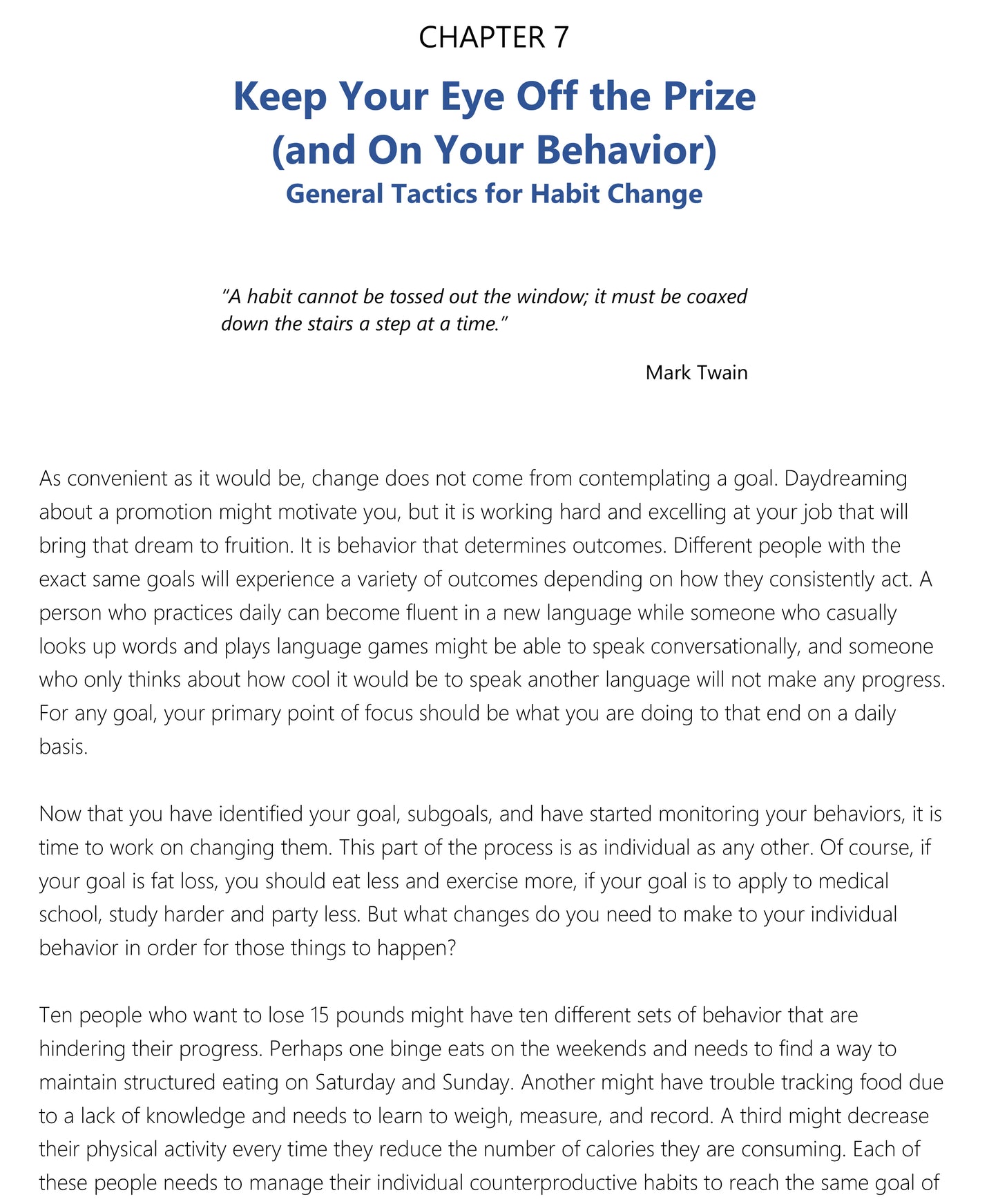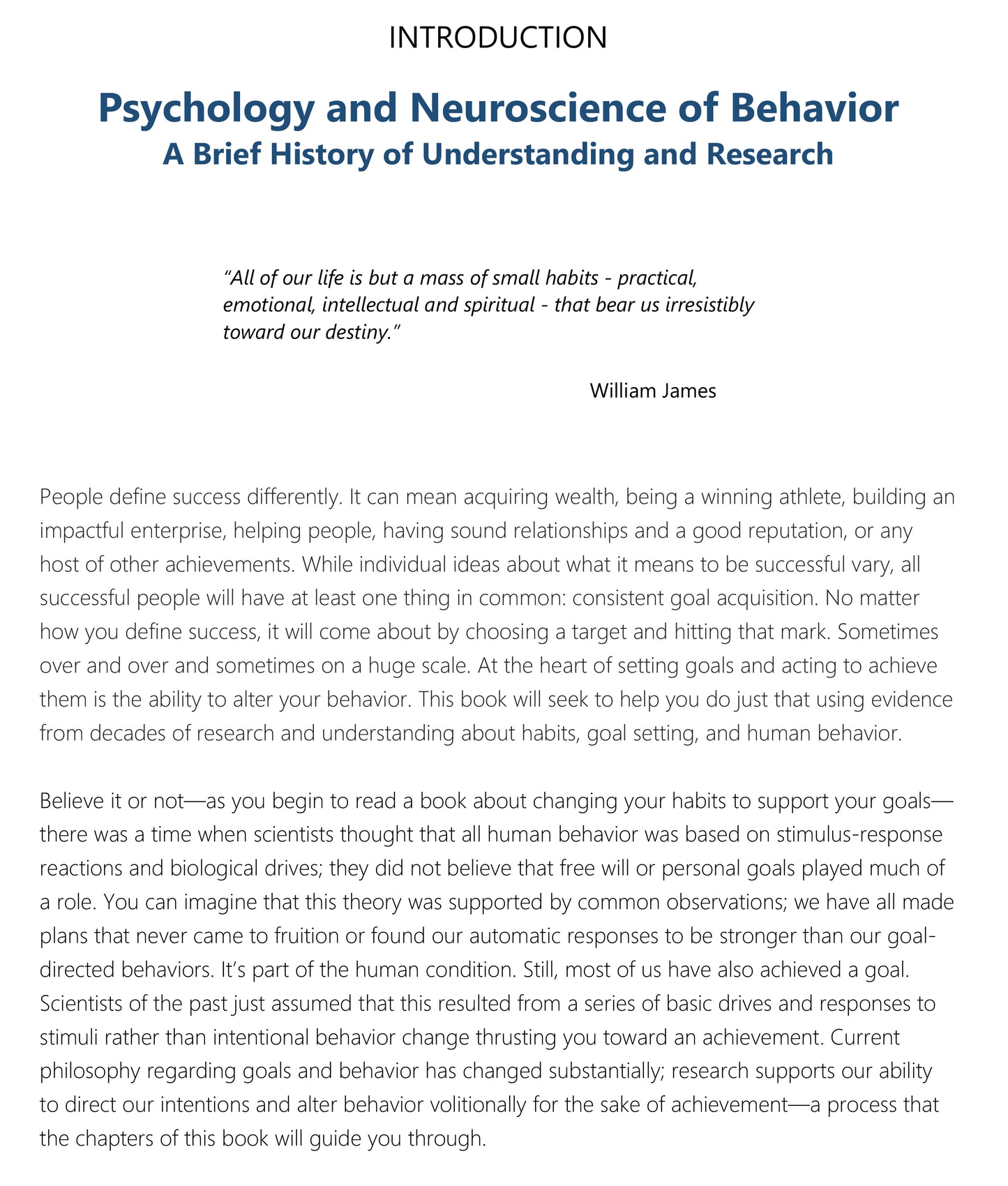 What you'll get
A 166 page evidence-based guide to understanding your habits and behavior.
Comprehensive instructions for setting goals, developing awareness, and monitoring your behavior.
Detailed, science-based directions to guide you through molding your daily habits to support getting what you want out of life.
Worksheets to walk you through your self-change plans.
A trouble-shooting guide and tips for coaching others through behavior change.
RP Client Testimonials

I started noticing a huge performance increase at the gym, I had a ton of energy and I felt great.

With my plan's simplicity and gradual nature, I was never overly burdened mentally or physically and in the final week I felt as good as I ever have.

Hoping to inspire a mom or two... [RP] works if you stick to the plan...
I was able to eat within my prescribed plan and satisfy my hunger--all without an ounce of guilt.

I feel so much stronger than I ever have before and I feel like nothing is a challenge anymore...

Thank you RP!! You are changing me and a TON of other people!

I'm so happy with what RP has helped me accomplish, my goal was to have abs; and I did it with your help.

The RP community is so strong and growing exponentially and I strongly believe it has nothing to do with great marketing, but just good ole fashion results.

I am so grateful to have found RP! It has truly taught me how to fuel my body and I am so proud of myself for sticking with these 12 weeks! For the first time in my life, I have visible abs! Thanks RP!!!

It pushed me beyond what I thought I could do. The diet was laid out perfectly and easy to follow along.

I am turning 40 in a couple of months and I am so thankful that I have found RP. I am happier and healthier then I have ever been.

Absolutely LOVED [The Renaissance Diet]! Broke everything down and made it so easy to understand!

My coaching experience has been completely worth the time effort and money.

This process has been amazing and I can't wait to see what the rest of the year brings! Cheers to maintenance ❤️🥂

For the first time in my life I feel healthy, energetic, and not self-deprived.

RP has helped my performance exponentially.