Regular price
Sale price
$220.00
Unit price
per
Sale
Fully Booked
Jennifer is a Registered Dietitian with her master's degree in Foods and Nutrition with a Sports Nutrition emphasis. She has a passion for helping people learn to fuel their bodies well for exercise and for life. She has experience working with athletes of all ages and walks of life, from beginner to collegiate. She loves working with individuals to not only reach their fitness goals but also to improve their health through nutrition and exercise. She has participated in strength and hypertrophy training for the last 10 years and is also an avid hiker.  
Education/Credentials:
RD – Commission on Dietetic Registration (2016)
MS – Foods and Nutrition with Sports Nutrition emphasis, University of Georgia (2016)
BS – Dietetics, University of Georgia (2014)
Working toward CSSD (Certified Specialist in Sports Dietetics) credential
Additional Experience: 
Nutrition counseling in private practice, 2018-present
President, Northeast Georgia Dietetic Association (2021-present)
Recognized Young Dietitian of the Year, Georgia Dietetic Association (2020)
Clinical Dietitian, Piedmont Athens Regional Medical Center (2016-2021)
Teaching assistant, Department of Foods and Nutrition, University of Georgia (2014-2016)
Coauthor of a publication in Scientific Reports based on Master's research
About me - Living in Athens, Georgia (Go Dawgs!).  I'm married to my husband and best friend, Jake, and we have two sweet, funny pups: a pit bull named June and a Brittany spaniel named Chief. I have been doing some form of weight training for many years now, most recently hypertrophy-focused training, and I'm also a newbie to CrossFit (PSA: it's hard). I am my happiest when I'm outside, and my husband and I are avid national park travelers. We love hiking, camping, and really anything else that gets us in the mountains! I also have a fairly large houseplant collection in an effort to bring some of the outside into my house. When I'm not working or traveling I'm probably running around our backyard with our dogs.
Why did you start coaching? I started coaching because I have personally experienced how much potential good nutrition has to improve physical and mental health, improve performance, and improve quality of life, and I wanted others to experience that as well. Food has the potential to positively impact us in pretty much every aspect! I especially wanted to help folks who may feel like having a good nutrition plan is out of reach for them because of various barriers work around those barriers and find success. And at the end of the day, I just love nutrition and want to share that love with other people!
What is your coaching style? I would say I lean more towards being an encouraging and supportive coach who cheers my clients on and a little less towards "tough love" (although I do provide as much accountability from clients as they want from me). If there is a barrier to a client achieving success, then I enjoy helping them come up with solutions and ways to work around or through those barriers.  I believe if someone wants to make a change when it comes to nutrition but isn't then there are often one or more valid reasons for that, so I think it's important to listen to clients when they talk about barriers and be solution-minded rather than shaming or judging.
What kinds of clients do you work with? I enjoy working with recreational athletes, especially clients who do strength or hypertrophy training and/or CrossFit (but I have plenty of clients who do other types of activity as well!). I also really like helping folks who have medical conditions that may impact their nutrition such as PCOS, hypothyroidism, etc find success.
What is your favorite part of coaching? I absolutely love seeing the shift from nutrition feeling confusing, overwhelming, and stressful to clients feeling confident and excited about their nutrition. I also really love seeing folks who didn't think they could be successful prove themselves wrong!
What type of client would be the best fit to work with you? Recreational athletes who have performance and/or body composition goals and want a supportive, non-judgmental, encouraging coach would be a good fit to work with me, including those with diagnoses like PCOS, hypothyroidism, etc mentioned above.
What you'll get: 
Choose from plans structured by an RP coach, each tailored to achieve your specific needs and backed by science. Whether you opt for a diet plan, a training plan, or a combination of both, you'll receive 1:1 expert guidance from your coach via email exchange with very little left to chance.
Diet Plan: Focus on your nutritional goals with a customized diet plan. Your coach will help you dial in your macros, whether you aim to lose fat or gain muscle. Full meal plans/recipes will not be provided but you will receive guidance on the proper amount of protein, carbs, and fats to consume daily with a list of recommended foods!

Training Plan: Focused solely on weight training with a plan designed to fit your fitness level and goals. Please check with our help desk if you have sport-specific training goals.
Combo Plan: Get the best of both worlds with a plan that integrates diet and training for comprehensive progress.
With all plans, you are expected to proactively check in with your coach twice a week with updates and questions. It's important to note that the coach will respond to your updates rather than initiate contact on their end. Your coach will monitor your weekly progress through these check-ins and make any necessary adjustments for you based on your feedback.
You'll have unlimited email access to your coach, ensuring you get timely responses to your queries: within 24 hours on weekdays and 48 hours on weekends (May vary based on the coach's schedule). Your feedback and questions are necessary for your coach to make the most informed decisions on your behalf for your plan so do not be shy about contacting them for help!
Please contact our help desk or refer to our FAQ below if you have any further questions about our services! 
https://help.rpstrength.com/hc/en-us/articles/1500012457001-Expert-Coaching-FAQ
View full details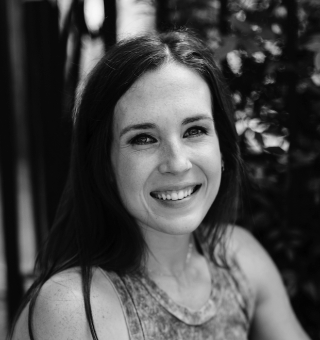 RP Client Testimonials

Thank you RP!! You are changing me and a TON of other people!

Thank you all so much for developing this! It has changed my life! ♥️

Absolutely LOVED [The Renaissance Diet]! Broke everything down and made it so easy to understand!

I feel so much stronger than I ever have before and I feel like nothing is a challenge anymore...

I have learned that eating more doesn't mean weight gain but strength and fat loss is a slow but successful process.

I am turning 40 in a couple of months and I am so thankful that I have found RP. I am happier and healthier then I have ever been.
I was able to eat within my prescribed plan and satisfy my hunger--all without an ounce of guilt.

This has been the hardest thing I've ever done. I am thrilled with the outcome (: Thank you, thank you, THANK YOU. <3

It pushed me beyond what I thought I could do. The diet was laid out perfectly and easy to follow along.

Hoping to inspire a mom or two... [RP] works if you stick to the plan...

RP has helped my performance exponentially.

I am so grateful to have found RP! It has truly taught me how to fuel my body and I am so proud of myself for sticking with these 12 weeks! For the first time in my life, I have visible abs! Thanks RP!!!

With my plan's simplicity and gradual nature, I was never overly burdened mentally or physically and in the final week I felt as good as I ever have.

For the first time in my life I feel healthy, energetic, and not self-deprived.

The RP community is so strong and growing exponentially and I strongly believe it has nothing to do with great marketing, but just good ole fashion results.

I started noticing a huge performance increase at the gym, I had a ton of energy and I felt great.