Regular price
Sale price
$220.00
Unit price
per
Sale
Fully Booked
Education/Credentials
Postdoc, Vascular Biology, University of Missouri
Ph.D., Exercise Physiology, University of Maryland
M.S., Exercise Science, University of Georgia
B.S.Ed., Exercise Science, University of Georgia


CF-L2 Trainer

Science Consultant, CrossFit, Inc.
Previous
Associate Professor (Tenured), University of Georgia, Director, Integrative Cardiovascular Physiology Laboratory
Research Areas
Exercise & dietary approaches to treat & prevent obesity, diabetes, and cardiovascular diseases
Impact of exercise on fat and carbohydrate metabolism after meals
Influence of prescription drugs and supplements on exercise responses
Teach courses in exercise physiology, metabolism, obesity/diabetes, and human performance
~80 publications in peer-reviewed academic journals
Competition Experience in CrossFit and Olympic Weightlifting


Check out more content from this coach: 
Mar 2, 2020 
---
Apr 20, 2020 
About me - I live in the Athens, GA area with my wife, Devon, our infant son, Camden, and our two big dogs and a cat. I have lots of hobbies: CrossFit, Olympic weightlifting, mountain biking, cars, music, cooking... especially smoking & grilling meats!! If you follow me on IG, fair warning, I usually cook something absolutely ridiculous and only marginally RP compliant on Saturdays and post it all over my stories (usually a steak or some cut of fatty delicious meat) ... this is part of my maintenance lifestyle and I think that's important to share with clients who connect with me on social media! 
Why did you start coaching? Short answer: to help people in the way that RP helped me! Long answer: In 2017 I had phenomenal results as a user of the OG RP templates (transformation here). I reached out to Nick Shaw to share how blown away I was by the efficacy of the RP diet. That conversation led to Nick visiting my lab at UGA and giving a talk at a local CrossFit gym. During his visit, I casually floated the idea of becoming an RP coach, if there was ever a need. For some reason, he thought it was a great idea and I became a coach soon after. The motivation for all of this was that based on my academic background, my personal experience with the RP diet, and my interest and expertise in CrossFit, I felt like I could fill a niche as a nutrition coach for CF clients within the RP community. I was and continue to be very enthusiastic about helping individuals with similar fitness goals to better understand the fundamentals of nutrition and use them to achieve their body composition goals
What is your coaching style? A few parts to this answer: (i) In my communications with clients, I relentlessly drill the fundamentals of successful nutrition, which is first and foremost the mindset/psychological stuff (consistency > perfection, take the long view, begin with the end in mind); (ii) I blend all of that mindset stuff with the core scientific principles that make the RP approach so effective: calories, macros, meal timing, workout ratings, etc, that is all in my scientific wheelhouse and I enjoy both tailoring the program to each individual client and educating them as we go along; (iii) I think a key characteristic of any successful coach, in any discipline, is care. It feels a little cheesy to write this out but it's the honest truth: I deeply care about each client's goals and want them to succeed. I work very hard to make sure they know that and that I'll do everything I can to support them along the way. 
What kinds of clients do you work with? Mostly CrossFit clients, but I can work with anyone! 
What is your favorite part of coaching? Seeing clients succeed not only with the coaching program but well beyond the time we actually work together. About once or twice a month I'll get an email from a former client telling me that they're still crushing it and maintaining the goals they'd achieved during their coaching term. My goal for each client is that 1:1 coaching will essentially form the foundation for a lifetime of success in the area of nutrition, body composition, and fitness, and it is unbelievably cool to see that actually happen (and it happens a lot!).  
What type of client would be the best fit to work with you? First and foremost, are you coachable? Second, do you have a warm body and a pulse? If you've answered yes to these two questions, we can probably work together. We actually discussed the 'ideal 1:1 client' in one of my appearances on the RP podcast linked above. Check it out! 


Here are some client transformations! 

I've really enjoyed my journey with RP nutrition and specifically working with Nathan. I started the program wanting to focus on both muscle gain/ body fat loss and more importantly performance. Nathan was great with updating my macros as my program cycles kept changing (which they changed often)! I felt very supported with my nutrition as I shifted from strength training to endurance training in a short period of time. With Nathan, you really feel like you have a nutrition COACH who's there to support not just with numbers but also with the mental. Very thankful for all the work that Nathan's put in to get me to my goals! 
2 years to the day between these pictures. I procrastinated for a little more than a year and then started with RP Strength in November 2019. I have been using the 1:1 coaching and have had the PRIVILEGE of having Nathan as my coach and mentor through this first year. I actually started with RP because my daughter got engaged and I wanted to "get in shape" before her 2021 wedding. The funny thing is, after 6 months into RP, my daughter ended up signing up with Nathan and now we work together! BONUS!
A huge thanks to Nathan for being my coach. Trusting the process and valuing consistency to achieve some serious results!

What you'll get: 
Choose from plans structured by an RP coach, each tailored to achieve your specific needs and backed by science. Whether you opt for a diet plan, a training plan, or a combination of both, you'll receive 1:1 expert guidance from your coach via email exchange with very little left to chance.
Diet Plan: Focus on your nutritional goals with a customized diet plan. Your coach will help you dial in your macros, whether you aim to lose fat or gain muscle. Full meal plans/recipes will not be provided but you will receive guidance on the proper amount of protein, carbs, and fats to consume daily with a list of recommended foods!

Training Plan: Focused solely on weight training with a plan designed to fit your fitness level and goals. Please check with our help desk if you have sport-specific training goals.
Combo Plan: Get the best of both worlds with a plan that integrates diet and training for comprehensive progress.
With all plans, you are expected to proactively check in with your coach twice a week with updates and questions. It's important to note that the coach will respond to your updates rather than initiate contact on their end. Your coach will monitor your weekly progress through these check-ins and make any necessary adjustments for you based on your feedback.
You'll have unlimited email access to your coach, ensuring you get timely responses to your queries: within 24 hours on weekdays and 48 hours on weekends (May vary based on the coach's schedule). Your feedback and questions are necessary for your coach to make the most informed decisions on your behalf for your plan so do not be shy about contacting them for help!
Please contact our help desk or refer to our FAQ below if you have any further questions about our services! 
https://help.rpstrength.com/hc/en-us/articles/1500012457001-Expert-Coaching-FAQ
View full details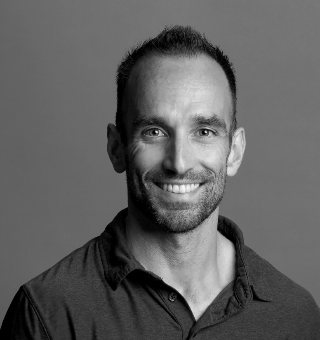 RP Client Testimonials

RP diet templates are the only diet that I recommend to all my clients...

I started noticing a huge performance increase at the gym, I had a ton of energy and I felt great.

With my plan's simplicity and gradual nature, I was never overly burdened mentally or physically and in the final week I felt as good as I ever have.

Hoping to inspire a mom or two... [RP] works if you stick to the plan...
I was able to eat within my prescribed plan and satisfy my hunger--all without an ounce of guilt.

I feel so much stronger than I ever have before and I feel like nothing is a challenge anymore...

Thank you RP!! You are changing me and a TON of other people!

I'm so happy with what RP has helped me accomplish, my goal was to have abs; and I did it with your help.

The RP community is so strong and growing exponentially and I strongly believe it has nothing to do with great marketing, but just good ole fashion results.

I am so grateful to have found RP! It has truly taught me how to fuel my body and I am so proud of myself for sticking with these 12 weeks! For the first time in my life, I have visible abs! Thanks RP!!!

It pushed me beyond what I thought I could do. The diet was laid out perfectly and easy to follow along.

I am turning 40 in a couple of months and I am so thankful that I have found RP. I am happier and healthier then I have ever been.

Absolutely LOVED [The Renaissance Diet]! Broke everything down and made it so easy to understand!

My coaching experience has been completely worth the time effort and money.

This process has been amazing and I can't wait to see what the rest of the year brings! Cheers to maintenance ❤️🥂

For the first time in my life I feel healthy, energetic, and not self-deprived.