Regular price
Sale price
$220.00
Unit price
per
Sale
Fully Booked
Hunter is a Registered Dietitian and Certified Strength & Conditioning Specialist through the NSCA. He first discovered his passion for nutrition and training after graduating from IMG Academy in 2013. He attended Montana State University in Bozeman, MT where he earned his Bachelors of Science in Dietetics. During his time at Montana State University, he worked alongside the sports dietitian aiding in the fueling of collegiate athletes. 
He is passionate about educating & helping individuals reach their goals through science-based approaches for nutrition and training. Whether you are a beginner or advanced trainee, Hunter can guide you through weight loss, weight maintenance, and muscle gain phases.
Hunter currently resides in Montana, where the winters are long, but the summers are sweet. When he isn't working, he has enjoyed competing in natural bodybuilding competitions, hiking, golfing, photography, and exploring the great outdoors.



About me - I live in Montana with my dog, Odi. When I am not coaching, I love getting outside to hike, camp/overland, or photograph the great outdoors! 
Why did you start coaching? With the internet and social media, it can be challenging to know what is good or bad advice when it comes to reaching your goals. I personally love guiding clients through this process while using science-based information that promotes sustainable approaches that last a lifetime.
What is your coaching style? Collaboration and being adaptive to clients' needs with a big push for teaching and learning rather than just going through the motions. I want the client to leave their coaching experience knowing more about nutrition or training than prior to starting.
What kinds of clients do you work with? Clients who want to increase strength, focus on hypertrophy, and go through fat loss/muscle building phases.
What is your favorite part of coaching? Helping clients identify non-scale victories outside of scale weight all while increasing their confidence and reaching their goals.  
What type of client would be the best fit to work with you? From beginners to advanced trainees looking to build muscle, lose body fat, or maintain. For training purposes, I program primarily for commercial-based gyms or for at-home equipment. Crossfit, Olympic lifting, or Powerlifting are not my areas of specialty. 
What you'll get: 
Choose from plans structured by an RP coach, each tailored to achieve your specific needs and backed by science. Whether you opt for a diet plan, a training plan, or a combination of both, you'll receive 1:1 expert guidance from your coach via email exchange with very little left to chance.
Diet Plan: Focus on your nutritional goals with a customized diet plan. Your coach will help you dial in your macros, whether you aim to lose fat or gain muscle. Full meal plans/recipes will not be provided but you will receive guidance on the proper amount of protein, carbs, and fats to consume daily with a list of recommended foods!

Training Plan: Focused solely on weight training with a plan designed to fit your fitness level and goals. Please check with our help desk if you have sport-specific training goals.
Combo Plan: Get the best of both worlds with a plan that integrates diet and training for comprehensive progress.
With all plans, you are expected to proactively check in with your coach twice a week with updates and questions. It's important to note that the coach will respond to your updates rather than initiate contact on their end. Your coach will monitor your weekly progress through these check-ins and make any necessary adjustments for you based on your feedback.
You'll have unlimited email access to your coach, ensuring you get timely responses to your queries: within 24 hours on weekdays and 48 hours on weekends (May vary based on the coach's schedule). Your feedback and questions are necessary for your coach to make the most informed decisions on your behalf for your plan so do not be shy about contacting them for help!
Please contact our help desk or refer to our FAQ below if you have any further questions about our services! 
https://help.rpstrength.com/hc/en-us/articles/1500012457001-Expert-Coaching-FAQ
View full details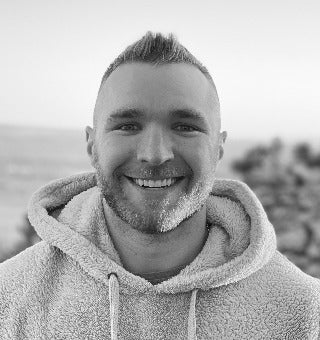 RP Client Testimonials

RP diet templates are the only diet that I recommend to all my clients...

I'm so happy with what RP has helped me accomplish, my goal was to have abs; and I did it with your help.

This process has been amazing and I can't wait to see what the rest of the year brings! Cheers to maintenance ❤️🥂

I started noticing a huge performance increase at the gym, I had a ton of energy and I felt great.

The RP community is so strong and growing exponentially and I strongly believe it has nothing to do with great marketing, but just good ole fashion results.

For the first time in my life I feel healthy, energetic, and not self-deprived.

With my plan's simplicity and gradual nature, I was never overly burdened mentally or physically and in the final week I felt as good as I ever have.

I am so grateful to have found RP! It has truly taught me how to fuel my body and I am so proud of myself for sticking with these 12 weeks! For the first time in my life, I have visible abs! Thanks RP!!!

RP has helped my performance exponentially.

Hoping to inspire a mom or two... [RP] works if you stick to the plan...

It pushed me beyond what I thought I could do. The diet was laid out perfectly and easy to follow along.

This has been the hardest thing I've ever done. I am thrilled with the outcome (: Thank you, thank you, THANK YOU. <3
I was able to eat within my prescribed plan and satisfy my hunger--all without an ounce of guilt.

I am turning 40 in a couple of months and I am so thankful that I have found RP. I am happier and healthier then I have ever been.

I have learned that eating more doesn't mean weight gain but strength and fat loss is a slow but successful process.

I feel so much stronger than I ever have before and I feel like nothing is a challenge anymore...