Regular price
Sale price
$220.00
Unit price
per
Sale
Fully Booked
Education/Credentials
PhD – Physical Activity, Nutrition and Wellness, Arizona State University (2010)

RD – Registered Dietitian, Commission on Dietetic Registration (2007)

MS – Nutrition, Arizona State University (2007)

BS – Human Nutrition, Arizona State University (2004)
Professional Experience
Clinical Professor, College of Health Solutions, Arizona State University (2010-present)

President, Arizona Academy of Nutrition and Dietetics (2015-2016)

Clinical Dietitian, Chandler Regional Medical Center (2012-2016)

Adjunct Faculty, Nutrition & Dietetics Program, Mesa Community College (2007-2010)

Consultant, Phoenix VA Healthcare System (2007)
Teaching Experience
Advanced macronutrient metabolism

Energy balance and weight management

Research methods and statistics

Nutrition throughout the life cycle
Training Experience
NPC Bikini Division Competitor

USA Powerlifting Competitor

Starting Strength Seminar: The Complete Method

 – detailed instructional proficiency for five basic barbell lifts (low bar squat, deadlift, bench press, overhead press, and power clean)

Completed Starting Strength linear progression, currently training and coaching the five basic barbell lifts

Endurance running enthusiast (completed 2 marathons, 12+ half marathons, 3 long distance trail relay events, plus a variety of 5K/10K events)
About Me - I was born and raised in Phoenix, Arizona and am a mother to one beautiful daughter plus adopted dog mom to four crazy (but adorable) dogs! I love teaching and am a Clinical Professor at Arizona State University in addition to working as a coach with RP. I have past experience as an endurance runner before shifting my focus to strength and hypertrophy training, and I currently compete as a natural athlete in bodybuilding (bikini division). I still love cardio in the form of a good hike though, especially on the beautiful trails we have here in AZ!
 
Why did you start coaching? I would not be where I am today without the help of my academic mentors and coaches over the years, so I believe in 'paying it forward' so to speak and helping my clients become the best versions of themselves through consistency with balanced nutrition and training. There is much misinformation in this field, so I deeply value the opportunity to provide science-based guidance to help my clients feel and perform at their absolute best.
What is your coaching style?  I take a collaborative approach and meet clients where they are, while encouraging a positive mindset and viewing setbacks/challenges as opportunities to learn and grow. This journey is about progress, not perfection and it is the challenges we face and overcome that ultimately change us for the better. 
 
What kinds of clients do you work with? I mostly work with clients who want to build healthier habits around nutrition while losing body fat, increasing self-confidence, and seeing more muscle definition. Some of my clients have medical conditions like PCOS, hypothyroidism, etc and it is very rewarding to help them see results. Many of my clients are recreational (or aspiring professional) athletes, so I make every effort to design a plan that will balance aesthetic goals with athletic performance as much as possible. I also enjoy working with postpartum moms to help them make the body composition changes they are looking for after pregnancy, which is something I am passionate about after having a child of my own!
 
What is your favorite part of coaching? I love seeing how improved self-care with nutrition and physical activity has a ripple-effect leading to positive changes in other areas of life (beyond just changing weight or body composition).
 
What type of client would be the best fit to work with you? Clients who are looking to lose body fat, build muscle, and/or maintain weight loss while developing healthy habits and building self-confidence are an excellent fit. Clients who want to optimize athletic performance and see body composition changes over time are a great fit as well.
Check out more content from this coach: 

Sep 7, 2020 
What you'll get: 
Choose from plans structured by an RP coach, each tailored to achieve your specific needs and backed by science. Whether you opt for a diet plan, a training plan, or a combination of both, you'll receive 1:1 expert guidance from your coach via email exchange with very little left to chance.
Diet Plan: Focus on your nutritional goals with a customized diet plan. Your coach will help you dial in your macros, whether you aim to lose fat or gain muscle. Full meal plans/recipes will not be provided but you will receive guidance on the proper amount of protein, carbs, and fats to consume daily with a list of recommended foods!
Training Plan: Focused solely on weight training with a plan designed to fit your fitness level and goals. Please check with our help desk if you have sport-specific training goals.
Combo Plan: Get the best of both worlds with a plan that integrates diet and training for comprehensive progress.
With all plans, you are expected to proactively check in with your coach twice a week with updates and questions. It's important to note that the coach will respond to your updates rather than initiate contact on their end. Your coach will monitor your weekly progress through these check-ins and make any necessary adjustments for you based on your feedback.
You'll have unlimited email access to your coach, ensuring you get timely responses to your queries: within 24 hours on weekdays and 48 hours on weekends (May vary based on the coach's schedule). Your feedback and questions are necessary for your coach to make the most informed decisions on your behalf for your plan so do not be shy about contacting them for help!
Please contact our help desk or refer to our FAQ below if you have any further questions about our services! 
View full details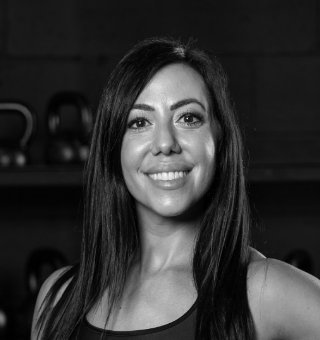 RP Client Testimonials

RP has helped my performance exponentially.

Hoping to inspire a mom or two... [RP] works if you stick to the plan...

It pushed me beyond what I thought I could do. The diet was laid out perfectly and easy to follow along.

This has been the hardest thing I've ever done. I am thrilled with the outcome (: Thank you, thank you, THANK YOU. <3
I was able to eat within my prescribed plan and satisfy my hunger--all without an ounce of guilt.

I am turning 40 in a couple of months and I am so thankful that I have found RP. I am happier and healthier then I have ever been.

I have learned that eating more doesn't mean weight gain but strength and fat loss is a slow but successful process.

I feel so much stronger than I ever have before and I feel like nothing is a challenge anymore...

Absolutely LOVED [The Renaissance Diet]! Broke everything down and made it so easy to understand!

Thank you all so much for developing this! It has changed my life! ♥️

Thank you RP!! You are changing me and a TON of other people!

My coaching experience has been completely worth the time effort and money.

RP diet templates are the only diet that I recommend to all my clients...

I'm so happy with what RP has helped me accomplish, my goal was to have abs; and I did it with your help.

This process has been amazing and I can't wait to see what the rest of the year brings! Cheers to maintenance ❤️🥂

I started noticing a huge performance increase at the gym, I had a ton of energy and I felt great.