Regular price
Sale price
$220.00
Unit price
per
Sale
Fully Booked
Matt is a Registered Dietitian and is currently pursuing his PhD in Molecular Nutrition and Metabolism at the University of Colorado Anschutz Medical Campus. He has 10+ years of experience in strength and hypertrophy training, diet prescription, and personal training. As a dietitian, he has worked with a wide-range of populations, age ranges, and fitness levels, including NASA astronauts, Division-1 athletes, and the average individual. His Ph.D. dissertation is on energy expenditure, weight maintenance, intermittent fasting, and daily caloric restriction. He is an avid mountain biker, outdoorsman, and hiker of 14,000' peaks in Colorado. 
Education/Credentials
MS – Exercise Physiology, West Virginia University

BS – Dietetics/Human Nutrition, University of Wisconsin-Stevens Point

RD – Commission on Dietetic Registration 

ACE-CPT – American Council on Exercise
Current Position
Ph.D. Student – University of Colorado Anschutz Medical Campus
Integrative Physiology (Molecular Nutrition and Metabolism) 
Additional Experience
Clinical Dietitian – WVU Medicine
Outpatient Dietitian – HealthWorks Rehab and Fitness
Sports Dietitian Intern – West Virginia University (D1) Football Team
Nutritional Biochemistry Intern – NASA, Johnson Space Center
Graduate Research Assistant – West Virginia University School of Medicine 
Research Interests
Intermittent fasting and daily caloric restriction

Energy balance - energy expenditure, energy intake

Weight loss, maintenance, and regain

Exercise physiology, body composition, and metabolic adaptations

Appetite regulation and food cravings

Sleep physiology and metabolic consequences of sleep deprivation
About me – I am originally from Central Wisconsin and am currently living in Denver, Colorado. I am a PhD student at the University of Colorado Anschutz Medical Campus. When I am not in the lab, clinic, classes, or coaching, I enjoy exploring Colorado via mountain biking, kayaking, hiking, mountaineering, skiing, and overlanding. 
Why did you start coaching? I started coaching because I have a passion for maximizing human performance and reducing the rates of obesity in the US. My overarching aim is to make a large-scale impact on the overweight and obesity rates in the US. I am working at a local level (coaching clients) and a global level (large-scale clinical interventional weight-loss trials) to achieve this goal. I hope to combine my training in nutrition and exercise (hence becoming a Registered Dietitian and MS in Exercise Physiology) to provide the highest quality information to my clients for maximal results!
What is your coaching style? My coaching style is very supportive and empowering. I will be there for every client and treat each client as a unique individual to tailor their plan to their goals. I am very science-based and will provide clients with the most up-to-date research in the field. I cheer on my clients and help them through tough times, while always striving for consistency in the diet. I enjoy problem solving with clients if situations arise to help them overcome any obstacle. Intrinsic motivation is a powerful trait that I want to instill in my clients (but I am always there for some external motivation!)
What kinds of clients do you work with? I enjoy working with any and all clients! From the untrained individual looking for some support on meal structure and general weight loss, to the hardcore strength/CrossFit athlete looking to improve performance. As a dietitian, I also enjoy working with people with medical conditions, such as T2DM, PCOS, hypothyroidism, etc.
What is your favorite part of coaching? The best part about coaching is witnessing clients have success and seeing the "lightbulb moments." Nutrition and weight loss can be overwhelming, but giving clients the tools to succeed is the most valuable thing I can do.
What type of client would be the best fit to work with you? Recreational athletes who have performance and/or body composition goals. Untrained individuals looking for general weight loss and lifelong nutrition tips to maintain weight loss. 
What you'll get: 
Choose from plans structured by an RP coach, each tailored to achieve your specific needs and backed by science. Whether you opt for a diet plan, a training plan, or a combination of both, you'll receive 1:1 expert guidance from your coach via email exchange with very little left to chance.
Diet Plan: Focus on your nutritional goals with a customized diet plan. Your coach will help you dial in your macros, whether you aim to lose fat or gain muscle. Full meal plans/recipes will not be provided but you will receive guidance on the proper amount of protein, carbs, and fats to consume daily with a list of recommended foods!

Training Plan: Focused solely on weight training with a plan designed to fit your fitness level and goals. Please check with our help desk if you have sport-specific training goals.
Combo Plan: Get the best of both worlds with a plan that integrates diet and training for comprehensive progress.
With all plans, you are expected to proactively check in with your coach twice a week with updates and questions. It's important to note that the coach will respond to your updates rather than initiate contact on their end. Your coach will monitor your weekly progress through these check-ins and make any necessary adjustments for you based on your feedback.
You'll have unlimited email access to your coach, ensuring you get timely responses to your queries: within 24 hours on weekdays and 48 hours on weekends (May vary based on the coach's schedule). Your feedback and questions are necessary for your coach to make the most informed decisions on your behalf for your plan so do not be shy about contacting them for help!
Please contact our help desk or refer to our FAQ below if you have any further questions about our services! 
https://help.rpstrength.com/hc/en-us/articles/1500012457001-Expert-Coaching-FAQ
View full details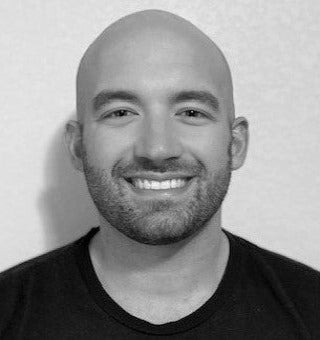 RP Client Testimonials

Hoping to inspire a mom or two... [RP] works if you stick to the plan...

It pushed me beyond what I thought I could do. The diet was laid out perfectly and easy to follow along.

This has been the hardest thing I've ever done. I am thrilled with the outcome (: Thank you, thank you, THANK YOU. <3
I was able to eat within my prescribed plan and satisfy my hunger--all without an ounce of guilt.

I am turning 40 in a couple of months and I am so thankful that I have found RP. I am happier and healthier then I have ever been.

I have learned that eating more doesn't mean weight gain but strength and fat loss is a slow but successful process.

I feel so much stronger than I ever have before and I feel like nothing is a challenge anymore...

Absolutely LOVED [The Renaissance Diet]! Broke everything down and made it so easy to understand!

Thank you all so much for developing this! It has changed my life! ♥️

Thank you RP!! You are changing me and a TON of other people!

My coaching experience has been completely worth the time effort and money.

RP diet templates are the only diet that I recommend to all my clients...

I'm so happy with what RP has helped me accomplish, my goal was to have abs; and I did it with your help.

This process has been amazing and I can't wait to see what the rest of the year brings! Cheers to maintenance ❤️🥂

I started noticing a huge performance increase at the gym, I had a ton of energy and I felt great.

The RP community is so strong and growing exponentially and I strongly believe it has nothing to do with great marketing, but just good ole fashion results.